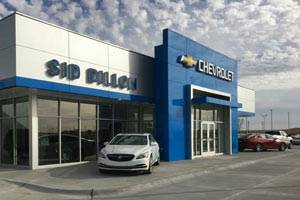 The Best Wahoo Auto Body Shop is Sid Dillon
Are you someone who has a hard time trusting body shops? Have you had a bad experience or two where you were overcharged or underhanded in some way?
At Sid Dillon's state-of-the-art collision centers, we aim to make a positive impression and hopefully change your mind.
At our Wahoo auto body location, our technicians take OEM recommendations very seriously. We only use collision repair parts, equipment, and procedures certified by the manufacturer that made your vehicle.
Sid Dillon Wahoo Auto Body Shop
257 West A Street, Wahoo NE 68066
M-F 7:30am – 5:30pm
Saturday – 8:00am – 12:00pm
Sunday – Closed
Phone: (402) 443-4244
You can count on us to take care of your vehicle.
Nobody wants to get in a car accident, including us, which is why we aim to make your experience stress free.
If your repair takes longer than a day, we can offer you a loaner vehicle, as long as you have a valid driver's license and insurance you can provide to the auto body shop.
Sid Dillon Wahoo Auto Body Shop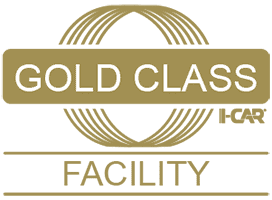 I-Car Gold Class Certified Repairs
Backed By A Limited Lifetime Guarantee
QUALITY COLLISION REPAIR MATTERS
We put your needs first! Here are just some of the ways.
Open and honest communication. We will keep you updated by either text, call or email, your choice, on the status of your vehicle- including cost and length of repairs. We are also here to answer any questions that may come up.
No hidden fees. We maintain transparency with our customers at this auto body shop. We will also prioritize repairs from high priority to low priority so you can make the financial decision that's best for you.
Hiring and maintaining thoroughly trained technicians. Our team of specialists is I-CAR certified and ASE-certified on all makes and models of sedans, SUVs and trucks. Vehicle technology is changing on a daily basis, so we make it a priority to keep our technicians up to date on the latest parts and procedures.
Utilizing new equipment. We supply our technicians with high quality paint and equipment, so they have what they need to get the job done safely and efficiently. Your vehicle will be brought back to pre-accident condition every time.
We look forward to servicing your vehicle. Call or make an appointment online at your earliest convenience!