LINCOLN CERTIFIED AUTO BODY REPAIR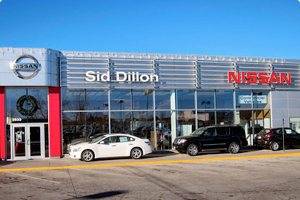 LOCATION CERTIFICATIONS:
Nissan, Honda, Hyundai, Ford, GM, and Chrysler
We offer Lincoln Certified Auto Body Repair!
Sid Dillon offers the highest quality certified auto body repair and service in the Lincoln and surrounding areas. Our team of I-CAR certified auto body repair specialists can fix any amount of collision damage and bring your vehicle back to its pre-collision condition and appearance.
Our certified repairs are backed by a Lifetime Warranty. You'll have peace of mind that your vehicle meets manufacturer safety standards and guidelines.
Sid Dillon – Lincoln
2627 Kendra Lane
Lincoln, NE 68512
M-F 7:30am – 5:30pm
Saturday – 8:00am – 12:00pm
Sunday – Closed
Phone: (402) 464-6500
Our Lincoln Technicians are Trained and Certified by Several Vehicle Manufacturers.
Vehicle technology and parts have changed rapidly the past few years.
It is even more important to make sure your repairs are made with the factory suggested tools, equipment, and knowledge of vehicle repair procedures.
That's why we have invested in several vehicle manufacturer's certified collision repair programs and tools required to properly repair your vehicle. Our body shop Lincoln location can handle any type of repair.
To make sure your car is safe to drive again, retains its value, and operates the way you'd expect – even after being in an accident.
Sid Dillon Collision Lincoln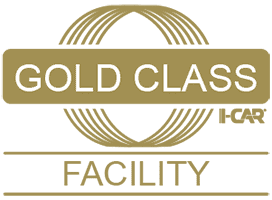 I-Car Gold Class Certified Repairs
Backed By A Limited Lifetime Guarantee
QUALITY COLLISION REPAIR MATTERS
All of our auto body repairs are completed by I-CAR certified repair technicians and we follow recommended auto body repair guidelines created by the vehicle manufacturers themselves. We have invested in equipment and tool upgrades to meet the demand and exacting standards and we have access to most up-to-date vehicle repair information.
Plus, our certified auto body repairs come with genuine factory parts when external body repairs are not the best option. Using OEM parts helps maintain vehicle integrity, offer the best fit and appearance, and help maintain any original vehicle warranty. Using aftermarket or used parts might void any remaining warranty and typically do not offer the best in fitment.
We can also help with expediting your insurance claim and set up a loaner vehicle to be ready when you drop your car off for repairs. Sid Dillon also offers full-service mechanical repairs, too.
For the best in full-service auto body and certified collision repairs, call or stop by our Lincoln auto body location on Kendra Lane. Give us a call to schedule your estimate appointment or to speak to a member of our team. We are happy to answer any questions about certified collision repairs.
And we can help get you back in your vehicle faster and minimize the disruption to daily life that an accident can sometimes bring.
We appreciate the opportunity to help you and look forward to hearing from you!