CERTIFIED COLLISION SHOP LINCOLN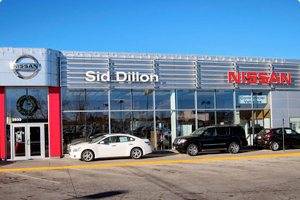 LOCATION CERTIFICATIONS:
Nissan, Honda, Hyundai, Ford, GM, and Chrysler
Need a certified collision shop Lincoln?
Sid Dillon offers the highest quality auto body repairs and service in the Lincoln and surrounding areas. Our Lincoln certified auto body repair comes with a Lifetime Warranty and peace of mind that your vehicle meets manufacturer safety standards. We can also help get you back in your vehicle faster and minimize the disruption to daily life that an accident can sometimes bring.
As vehicle technology and parts have rapidly changed, our commitment to repair your vehicle the right way became a must. That is why we are now Manufacturer Certified for several vehicle makes. In doing so, we were required to update all equipment, repair procedures and become trained with continuing education. Our location is inspected yearly to remain your Certified collision shop Lincoln
Sid Dillon – Lincoln
2627 Kendra Lane
Lincoln, NE 68512
M-F 7:30am – 5:30pm
Saturday – 8:00am – 12:00pm
Sunday – Closed
Phone: (402) 464-6500
All repairs are completed by I-CAR certified repair technicians
We follow all auto body repair guidelines created by the vehicle manufacturers themselves. We have access to most up-to-date vehicle repair information. All in an effort to fix your car the right way and make sure you feel safe driving it again.
Sid Dillon Collision Lincoln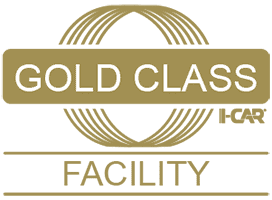 I-Car Gold Class Certified Repairs
Backed By A Limited Lifetime Guarantee
QUALITY COLLISION REPAIR MATTERS
The best part? All certified collision repairs require the use of genuine factory replacement parts. Using OEM parts helps maintain vehicle integrity, offer the best fit, appearance and help maintain any original vehicle warranty. Using aftermarket or used parts might void any remaining warranty and typically do not offer the best in fitment.
We'll help with expediting your insurance claim and set up a loaner vehicle to be ready when you drop your car off for repairs. Sid Dillon also offers full-service mechanical repairs.
No matter what you drive, you can rely on our Sid Dillon Lincoln auto body shop to ensure your vehicle will not only look good, but it will be safe to drive again.
We appreciate the opportunity to help you and look forward to hearing from you!