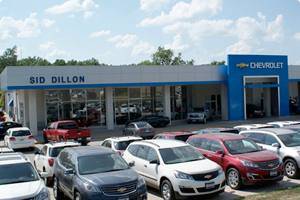 Sid Dillon Body Shop Blair Location Can Help!
Sid Dillon has several locations in the state of Nebraska. Each collision repair center boasts a state-of-the-art facility with high-end equipment, tools, and parts.
You can find one of the Sid Dillon auto body shops in Blair county right off of S HWY 30, accompanying a Chevrolet dealership.
Car accidents are a drag. These instances are stressful and, at times, harmful. But no matter how careful we are, life can throw us a curveball. At Sid Dillon's Blair location, we understand that, and we aim to make your experience as stress-free as possible.
First off, we value customer communication. We never want you to be left in the dark when it comes to your vehicle repairs.
Sid Dillon Body Shop Blair
2261 S Hwy 30, Blair, NE 68008
M-F 7:30am – 5:30pm
Saturday – 8:00am – 12:00pm
Sunday – Closed
Phone: (402) 426-6924
Car technology changes every day, and we need our employees to be up to speed for your safety.
Our associates at the body shop Blair location go above and beyond to ensure that you have the chance to choose what repairs you should go forward with and which ones are a priority.
You'll also stay in the loop on repair time, whether a loaner vehicle is needed, and any other news that comes up while we have your car.
Sid Dillon Body Shop Blair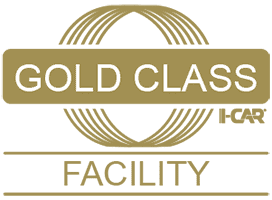 I-Car Gold Class Certified Repairs
Backed By A Limited Lifetime Guarantee
QUALITY COLLISION REPAIR MATTERS
Whether you drive an SUV, sedan, or truck, you can be confident knowing our specialists have it covered. Our technicians are all ASE-certified, and I-CAR certified – two of the industry's most recognized training programs. When it comes to our team, continuing their collision repair education is vital. Another way we keep you safe is by hiring only the best technicians. Our technicians are competent in all makes and models and can repair all collision damage and auto body damage.
A lifetime warranty covers all repairs. We work with major insurance companies and happily communicate with your agent to ensure that we follow your policy, and handle your claim smoothly.
Thank you for your interest in Sid Dillon.
Make an appointment at the Blair collision repair center online or over the phone.
We are open Monday through Saturday and look forward to doing business with you.