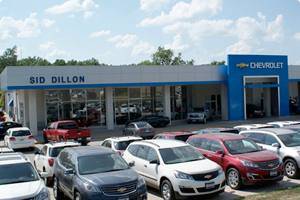 The Auto Body Shop Blair Drivers Recommend!
You can find Sid Dillon's Blair collision repair center off the S HWY 30 near the Iowa border. It is one of several Sid Dillon state-of-the-art facilities attached to a dealership that located in Nebraska.
The most important decision you make after a car accident is where you take your vehicle. Depending on your choice, you could be creating more or less stress for yourself. At Sid Dillon Blair, we do everything to make your experience positive from the second you walk through our door. We know if you're here, chances are you've already been through quite a bit. Car accidents are an inconvenience at best, and deadly at worst.
Sid Dillon Auto Body Shop Blair
2261 S Hwy 30, Blair, NE 68008
M-F 7:30am – 5:30pm
Saturday – 8:00am – 12:00pm
Sunday – Closed
Phone: (402) 426-6924
Every customer deserves to feel like they are putting their vehicle in the hands of professionals.
Upon arrival, one of our specialists at our Blair Collision Center location will conduct an estimate. Once that's finished, a front desk associate will walk you through the repair process.
With our guidance, you'll have the opportunity to decide what repairs you want to go forward with, and which ones can wait till your next maintenance visit.
No repairs move forward until we have your approval. We will keep you in the loop on the cycle time and if any hidden issues show up in the post-repair scan.
Sid Dillon Auto Body Shop Blair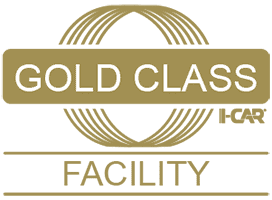 I-Car Gold Class Certified Repairs
Backed By A Limited Lifetime Guarantee
QUALITY COLLISION REPAIR MATTERS
We handpick our technicians and train them to work on all makes and models of sedans, trucks, and SUVs. We maintain a high standard when it comes to our team and the tools, parts, and processes we use. Whether it's a fender bender, a side mirror that has fallen off, or a scratch caused by a parking mishap, we've got you covered.
At our Blair location, we only use original manufacturer parts or approved high-quality aftermarket parts. With technology constantly changing in this industry, we put a heavy emphasis on continuing education. We would never want our technicians stumped by a vehicle that comes in.
Thank you for choosing Sid Dillon's auto body shop, Blair.
We are grateful for the opportunity to do business with you.
Give us a call or schedule an appointment online.